Hello all! We are a few days behind posting, but I (Courtney) am here to start to get you caught up!
We left the states on April 3rd from GSP airport. For me, it was my first flight and I was very nervous! We got all our luggage check in and printed our tickets. You could feel everyone being anxious, but for the most part we were all getting excited. We stay in the airport and talked to our families for about two hours. Thankfully we were at a small airport like Greenville Spartanburg that gave us the time and the space to talk to our families before our departure. It was finally time to say our goodbyes and that is when the real tears started for Jennifer and me. We were the only two still with our families. Jennifer was leaving behind her husband and two boys, which she says is the hardest thing she has ever had to do. We hugged, said our goodbyes, and dried our tears before walking into security. We were heading through security and up to our terminal. We stopped at the coffee shops to grab some drinks and food before sitting down to take a short break. We decided we may need to walk down to our gate, and ask we walked down there – they were calling last boarding call! We ran on the plane, thankful that we had not missed our first flight!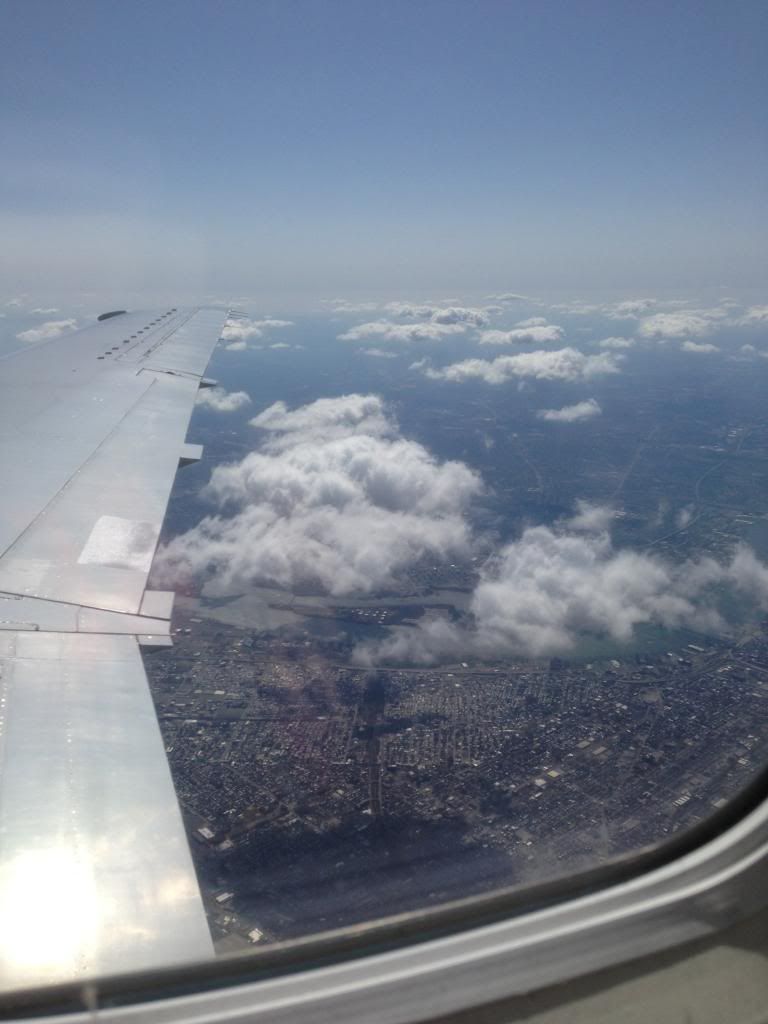 The takeoff and plane ride were great. We were on a small 50 seat plane, so I was very nervous. We did hit some turbulence, so for a first time flyer for me that was a bit scary. The flight was about two hours long. However, the landing was horrible! It was very shaky.. and one of our girls even got sick. Thankfully we landed safely.. and even saw the Statue of Liberty on our way in!
We had a five hour layover in Newark, New Jersey. Thankfully Newark is a huge airport and we found plenty to do. We ate at a cafe in the terminal, and shopped around some. We headed to our gate to charge our iPads and computers for our long flight. We boarded the plane around 5:00 pm, and there was only 4,102 miles between us and Berlin! After a short wait on the runway to take off we were up and away! We each took advantage of the TVs and watch some movies to pass the time. Dinner was either pasta and meatballs, or baked chicken and rice. I am not a big fan of airplane food! After our stomachs were full, and we finally reached where it was getting dark, we each cuddled in and tried to find a comfortable spot to sleep. Some of us could sleep, others only got a few hours, but before we knew it the flight crew (who was super amazing!) was waking us up with breakfast! A few short minutes later, we were landed, and waiting to get off the plane! The trip we had all been planning for months for was finally happening, we were really in Germany!! We found Sally and Tonya (our "guides" while we are here) and headed to catch the bus and train to Stendal. The bus station in Berlin is HUGE, and is basically a shopping center. We finally reached our hotel around noon, and each started to contact our families and unpack… we were ready for this journey to begin!!!
Here are a few pictures from our "flat" we are staying in while we are here:
Our dining area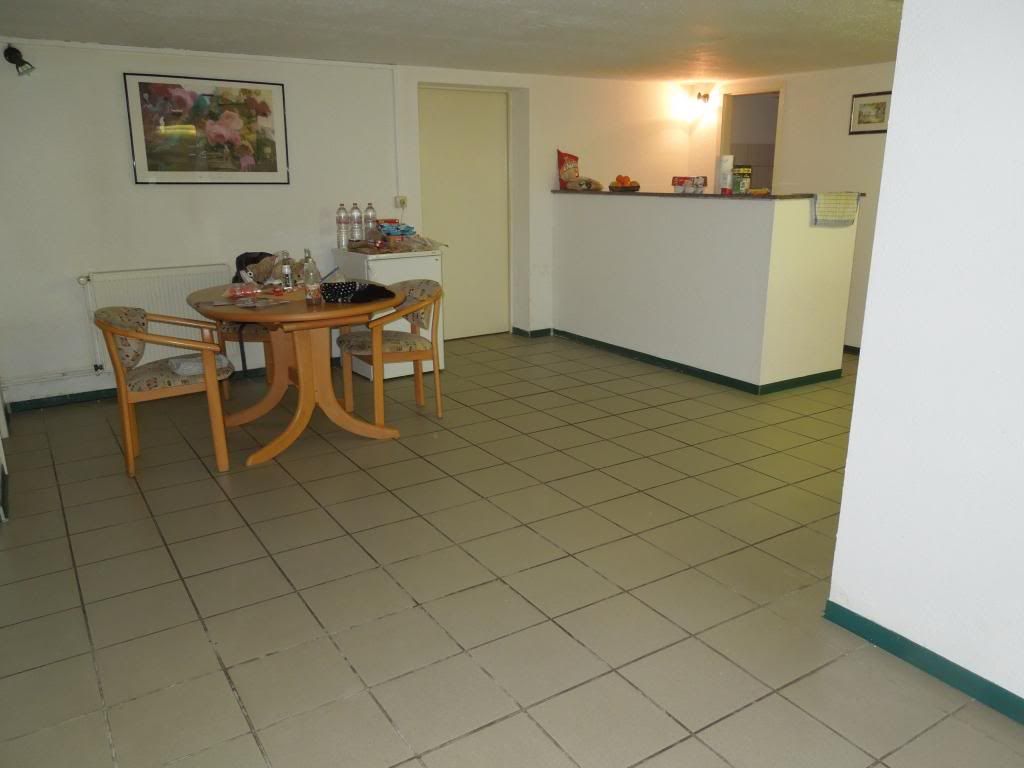 Our small kitchen area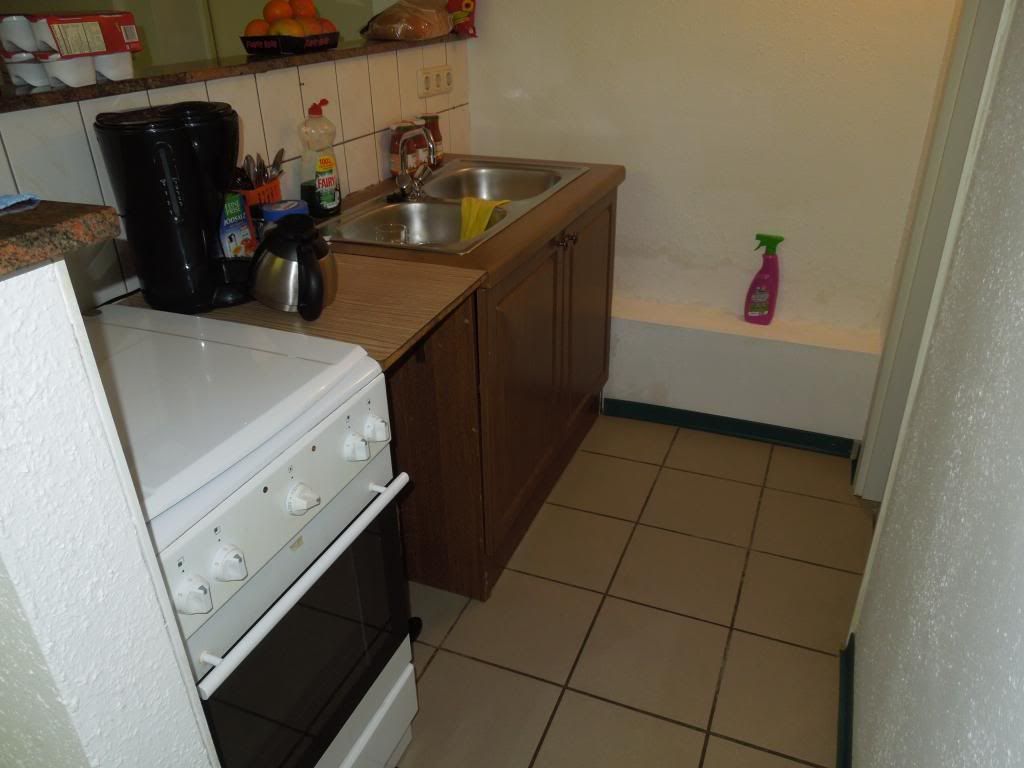 Our "living area" and two of our beds!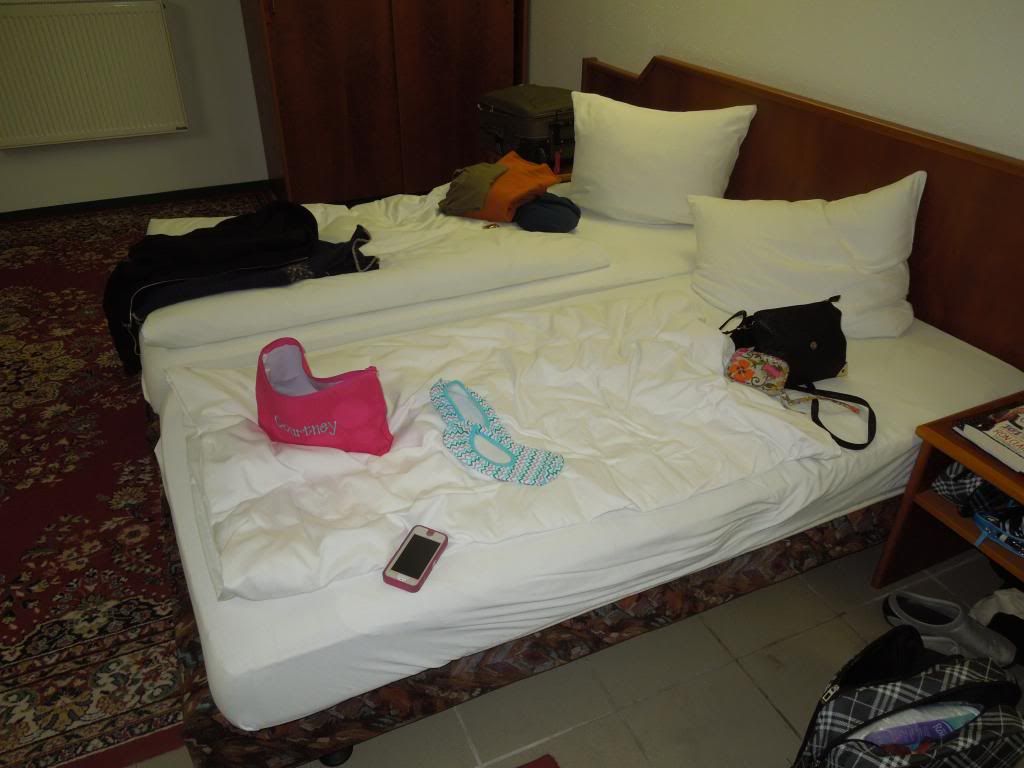 We're so excited for this opportunity and can't wait for the rest of the trip!
-Courtney Sanders