We are enjoying our stay here in Stendal and had the pleasure of meeting some fellow hotel guests on Sunday. Dr. Goodman and I were on our way out for a bike ride when we ran into Marko and Shelly. They are members of the show titled The Mystical Dance of Ireland. They are in town for a performance on Tuesday night. They will be performing at The Theater de Altmark. Shelly was so nice, she even offered to show us her instrument. She plays the Uilleann pipes. The looked very similar to the bag pipes but they were smaller. We talked for a few minutes and then went for a bike ride. The next day (Monday) I asked the tour manager where we could buy tickets. Since we had only been in town for 5 days I had no idea how to go about the ticket purchase. We looked online but they do not sell tickets online to this particular theater. The tour manager said her would give us a call tomorrow. He called us at 6:00 on Tuesday to let us know we had tickets! Plus they were free tickets. He had them reserved at the theater under "The Americans." It was a short walk and we were there. The lady at the counter laughed before I even finished my sentence in (bad) German, she obviously knew that we were the Americans.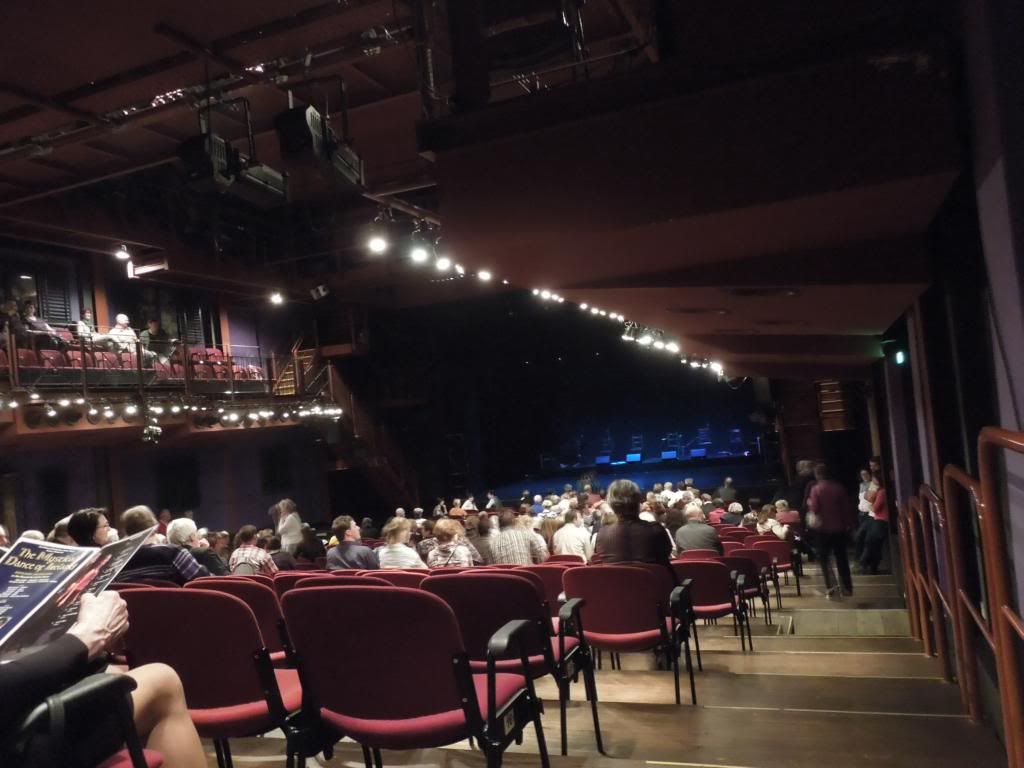 This was the theater. It was very small compared to The Peace Center in Greenville.
The theater was very nice. We had to check our coats, which was a first for me. It was a packed house so we were not all together but that was alright. The show started with a fun music and dance number. There were 8 dancers in the show; 4 men and 4 women. There was also an Irish band that had 6 people in it. The instruments they had were the keyboard, the gitarre, the akkordion, the geige, the floete, the uilleann pipes, and the blechfloete.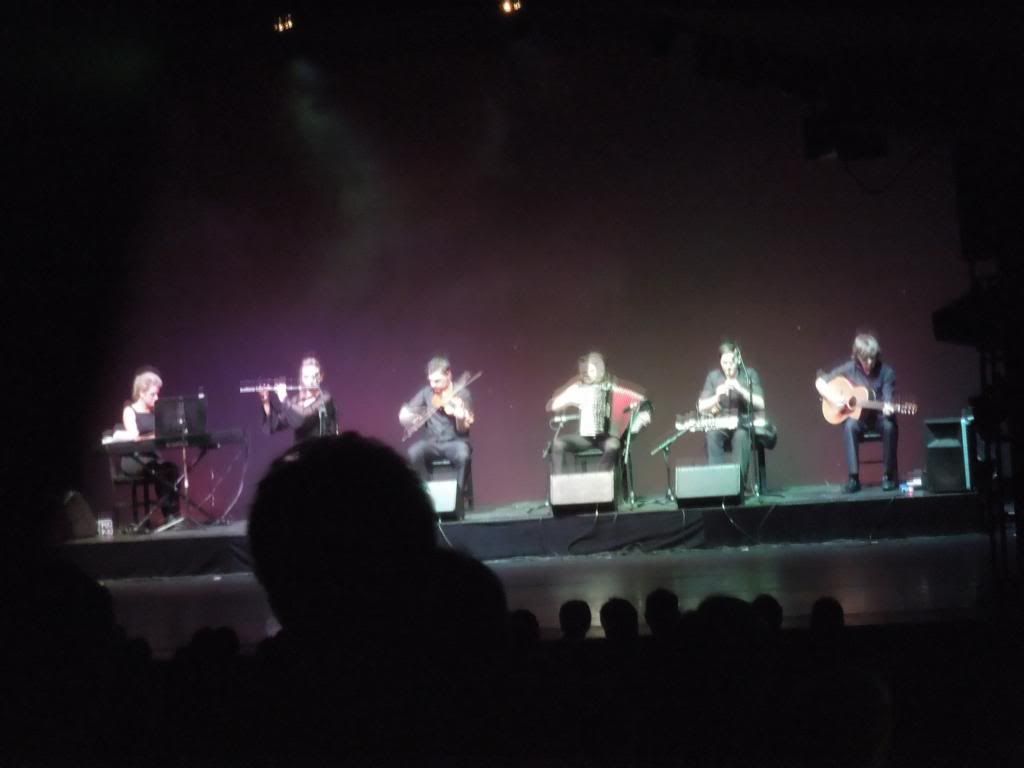 This is the Irish band.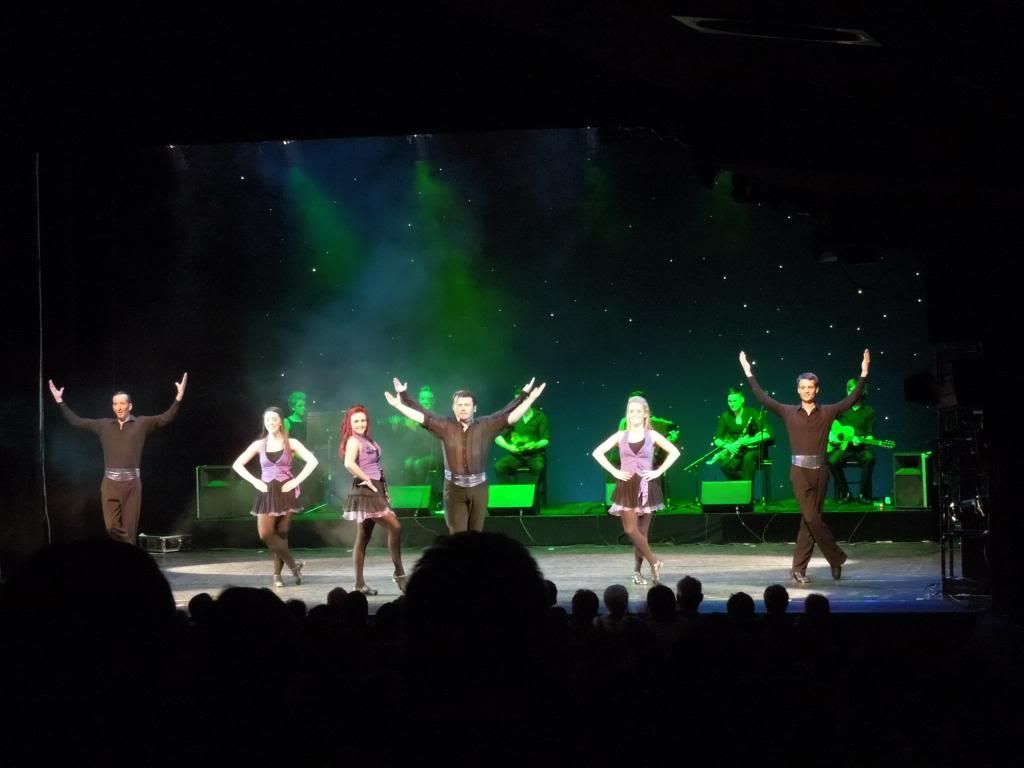 The Irish Dancers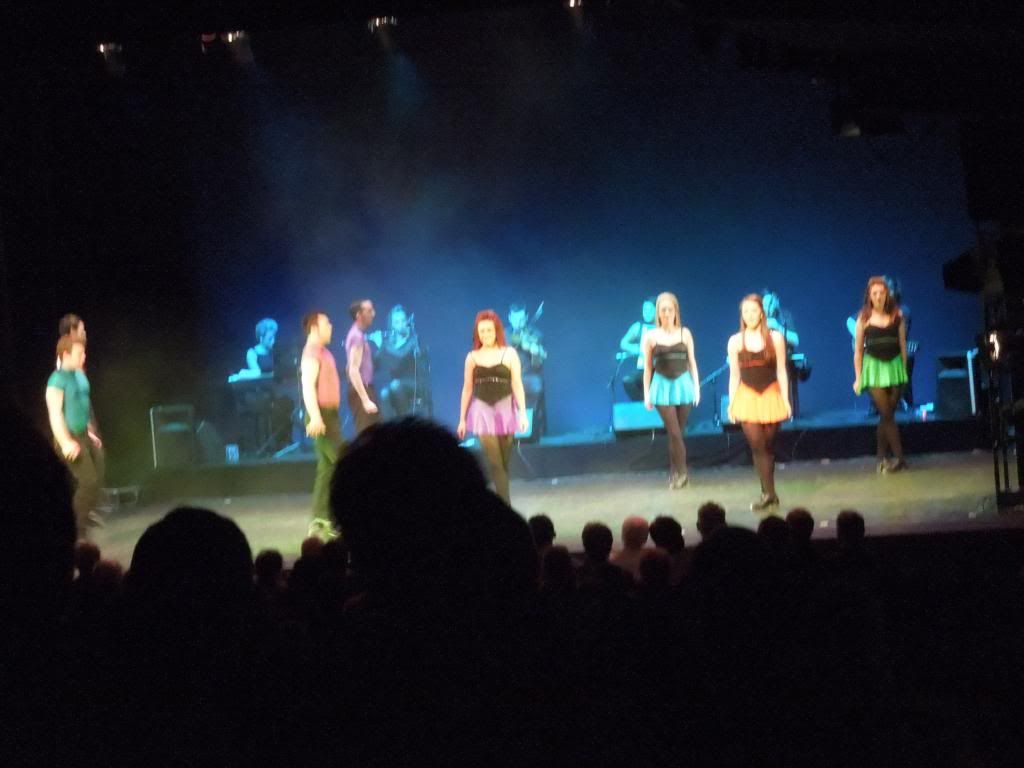 The costumes were very colorful.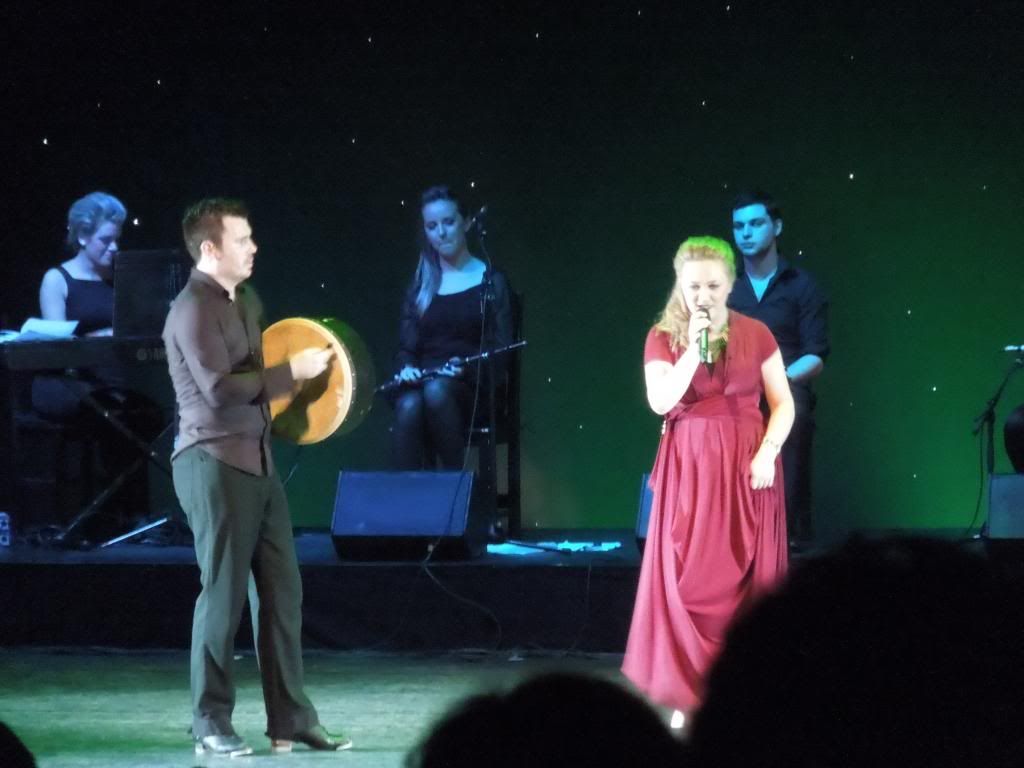 She was singing "Danny Boy"
The dancers performed 12 dances and there was an Irish singer who performed 4 songs. The dances were so intricate. I couldn't believe how fast they could move their feet! They had a few different costume changes throughout the show. It was so nice to hear her sing because she sung in English! The last song was "Danny Boy" and it was beautiful. It was great to be able to have such a unique experience in Stendal. We were very thankful to get the tickets and enjoy our first cultural experience in Stendal.