Welcome to Fall Semester 2013!
H Matthew Howarth via Compfight
News from Information Technology & Services
Welcome Back Faculty & Staff!
Client Services
USC Upstate ITS would like to welcome back faculty and staff for the Fall semester. Whether you worked over the summer or not, there may be a number of changes ITS has made which you may or may not be aware. For more information see the links below.
Quick Links:
•    Office 365 for Students
•    Turnitin (alternative to SafeAssign)
•    Computer Anti-Virus Protection
•    USC Upstate Wireless
•    Self Service Carolina
Turnitin:
Faculty now have access to Turnitin plagiarism protection and grading software. This software has been recommended by Academic Affairs. To request an account, please email the help desk.
Lectern Computers:
ITS has replaced half of the lectern desktop computers in classrooms with EVGA Zero clients. These devices will connect directly to Spartan GreenSky and instructors should see improved performance and ease of use. Instructions have been placed on all the lecterns for common tasks.
Self Service Carolina:
USC Upstate is now using my.sc.edu for all registration and financial records. VIP, IMS and other services are still accessible, but will have limited functionality.
Loaner Tablets:
The Help Desk will be offering loaner tablets to faculty, staff and students starting in the Fall! With a valid photo ID you can borrow an iPad, Windows 8 tablet or Samsung Note 10.1 for up to 7 days! The loaner program is on a first come basis. A classroom checkout option is still being finalized.
Anti-Virus Software:
ITS no longer supports Trend Micro Antivirus software. All University computers should have upgraded to Semantec anti-virus software, or be in the process of being upgraded. If you have Trend Micro installed on a personal computer, we recommend you replace it with Microsoft Security Essentials, which is free.
Office 365 Student Email:
We have successfully made the transition from Live@Edu email to Microsoft Office 365. If any students are having issues accessing their email, please direct them to the help desk. Faculty and Staff accounts have not yet been upgraded, but if you would like to get a preview of Office 365, we have the following test accounts available:
Facultydemo1@email.uscupstate.edu – Demo1
Facultydemo2@email.uscupstate.edu – Demo2
Facultydemo3@email.uscupstate.edu – Demo3
Facultydemo4@email.uscupstate.edu – Demo4
Facultydemo5@email.uscupstate.edu – Demo5
To test the account, log in at: http://outlook.com/email.uscupstate.edu
Visitor Wireless:
The login system has changed for the guest wireless. Instead of contacting the Help Desk for an account, visitors can now fill out a form to request instant access. For more information, watch this video: How to Connect to Visitor Wireless.
Printing Held Queue Reminder
Sometimes you will have to print to the held queue, either because you are using a virtual machine which does not have specific printers installed or you have sensitive data you do not want to be seen by anyone else before you can get to the printer. Held printing sends your print job to a "cloud", ready to be released when you are at the printer. For more information, visit the "How to…" Held Queue Information Page.
As always, please feel free to contact the Help Desk with any questions or concerns at 864-503-5257 or email us at helpdesk@uscupstate.edu.
---
Media Services
During the summer months, Media Services was tasked with implementation of eight (8) Technology Fee-funded projects totaling $49,800.  Brent Abbott, AV Project Manager, coordinated these projects which included the first major rollout of Apple TV devices installed in 11 classrooms in the HEC and UCG.  Echo360 SafeCapture HD Appliances, cameras, and wireless microphones were added to HEC 2005 and The George 260 to enable lecture capture in these two locations.  New Promethean Boards were installed in HEC 2005 & 2007 and the boards removed from these two classrooms were re-purposed in Library computer labs 115 & 118.  Smith 212 was also upgraded to a full smart classroom replacing the TV and VCR (!) still mounted in this classroom.
Media Services also managed 13 additional projects:
upgrades to Nursing simulation rooms at UCG (114, 118, 404, and 405)
equipment upgrades in five smart classrooms (Hodge 254 & 268, Smith 203 & 210, and URC 247).
temporary upgrade of Smith 102C to a smart classroom for Fall music classes.
addition of an Echo360 SafeCapture HD Appliance, camera, and wireless microphone to Media 220 for lecture capture
addition of video conferencing to Media 217.
Derrick Hopkins, Echo360 Administrator, worked with Network Services to accomplish a major upgrade to the Echo360 lecture capture software near the end of the summer. Highlights of this upgrade include:
Students with slow Internet connectivity who are having trouble streaming videos can throttle down their connection speed to a lower bandwidth to enable viewing of Echo360 lecture captures.
Echo360 added support for Android mobile devices in addition to iOS devices that were already supported. Students should now be able to watch Echo360 lecture captures on their Android mobile devices.
Professors who have their Echo360 SafeCapture HD Appliances scheduled for recording by Derrick will now have the option of showing their content LIVE within the EchoCenter BlackBoard Edition. This capability is currently limited to these five classrooms:  George 260, HEC 2005, HEC 2039, Media 220, and Smith 320), but additional Echo360 SafeCapture HD Appliances are expected to come online in the coming year.
Aaron Pate, Digital Media Designer, spent his summer working on nine (9) video projects.  In addition to producing the Spring 2013 Commencement DVD, Aaron updated the Library tour video and the Conduct in the Classroom video.   New video productions that came out of the Digital Media lab this summer included the New Employee Orientation video for HR; a promo for the Watershed Ecology Center; a tutorial for making online tuition payments for the Bursar's Office; Tips for Commuter Students for the Academic Support Center; and the "Agoge: Becoming a Spartan" video for Student Affairs.  If you've got a spare minute, check out the dramatic Agoge promo here!
---
Relocation Reminder:
All of Information Technology and Services (including the Help Desk, Client Services, Media Services, the Digital Media Lab,  Network Services, Information Systems, and Learning Technologies) has temporarily relocated to the second floor of the Administration Bldg.  Contact the Help Desk, or visit the ITS Directory.
---
Fall Learning Technologies Opportunities
Digital Storytelling Academy
The Digital Storytelling Academy returns this fall!  The Digital Storytelling Academy is an intensive 4-session hands-on development opportunity featuring practice and exploration of a variety of media tools for capturing digital narratives – for storytelling as well as possible instructional/pedagogical applications. Learn about tools and techniques while creating your own digital story.
Registration is required and confirms a commitment to participate fully in all 4 academy sessions: Registration Form.
All sessions meet in HEC 2009, 3:00 – 5:00 on the following dates:
September 10
September 17
September 24
October 1
Academy Faculty includes:
Dr. Lori Tanner, Assistant Professor & Director of the QEP
Susannah Waldrop, Director, Academic Support Center
Tasha Thomas, Senior Instructor & Director of Spartanburg Writing Project
Brock Adams, Instructor and Director of the Writing Center
John Long, Assistant Professor & Member QEP Faculty 2013 Cohort
Cindy Jennings, Director, Learning Technologies
Learning Technologies Fall Webinar Series
Link for each webinar: https://breeze.sc.edu/ltwebinars/
Login as Guest by typing your name.
(Note that there is a free Adobe Connect Mobile app for iOS and Android devices).
Echo 360 Personal Capture Demo and Updates
12:00 – 1:00 p.m.
Thursday, September 5
SpartanGreenSky Tour with Luke VanWingerden, Director of Client Services
3:00 – 4:00 p.m.
Wednesday, September 11
BYOD Devices in the Classroom (and Beyond)
3:00 – 4:00 p.m.
Monday, September 23
Creating Accessible Learning Materials
12:00 – 1:00 p.m.
Thursday, October 3
Blackboard Online Course Tours
3:30 – 4:30 p.m.
Monday, October 7
Digital Tools for Creating Online Learning Communities
3:30 – 4:30
Monday, October 14
Digital Content Tools – Create or Curate?
3:00 – 4:00
Tuesday, November 13
Please register for the sessions of you choosing using the Registration Form.
Interactive Workshops
Introduction to the Tablet Loaner Program
As noted above in the Client Services section, loaner tablets are now available to faculty, staff and students! Devices available for checkout include iPad, Windows 8 tablet or Samsung Note 10.1. Come to this session to see and handle devices, learn about pre-installed apps, and see possible uses to support teaching and learning.
3:00 – 4:00
Wednesday, September 18
Stanford dschool Design Thinking Virtual Crash Course
Don't miss this special opportunity to learn about design thinking and to consider how it might apply to our work in higher education. The Hasso Plattner Institute of Design at Stanford (the "d.school") invites others to use their methods by sharing their materials and methods openly on the web: (Use Our Methods).
Faculty in the QEP Faculty Development Institute experienced the Virtual Crash Course in Design Thinking in July, and found the experience to be meaningful in different ways from traditional workshops and training sessions. The invitation to engage with manipulatives in a prototyping experience can be unnerving – and refreshingly enlightening. Join us for this fast-paced design challenge to experience the d.school process first-hand.
3:00 – 5:00
Wednesday, October 2
Registration is REQUIRED in order to plan for sufficient materials.
Registration Form.
BYOD Devices in the Classroom Tools QuickFire
This session will offer an opportunity for experimentation with a variety of tools and devices for a variety of teaching and learning purposes. Bring a device to join in the demonstrations.
3:30 – 5:00
Wednesday, October 9
Teaching Online Refresher
Join your colleagues for this opportunity to share successes and challenges of online teaching and learning. Topics will be determined in advance by registered participants. Both sessions are scheduled for 3:30 – 5:00 p.m. (Choose one).
Monday, November 4
Tuesday, November 19
Register for any or all of the events listed by visiting the online Registration Form.
---
Additional Virtual Opportunity
The Palmetto Blackboard Users Group is expanding and changing its name to the Carolina Blackboard Users Group (Carolina BUG) in order to better connect with all Blackboard users in both Carolinas. A virtual kick-off meeting is scheduled for
Wednesday, September 4, 2:00 – 3:00.
Blackboard Collaborate Login Information
---
August Featured Resources:
Take a look at the following selected resources as fall semester teaching and learning gets started:
Browse this alphabetical listing of All Services available from ITS: All ITS Support Services.
A comprehensive collection of tutorials on a variety of ITS tools and topics is available at ITS Tutorials
Walsh, K. (2013). Dozens of Tips & Techniques for Creating High Quality Engaging Screencasts. EmergingEdTech.
Learn more about the BYOD Digital Learning Initiative Main Page
BYOD videos: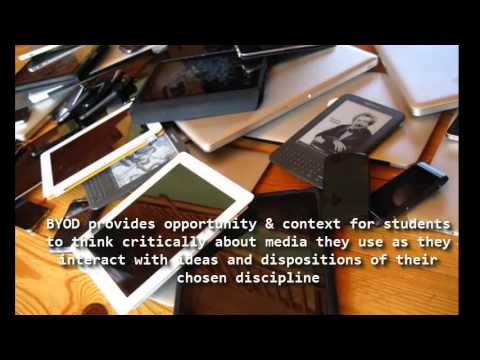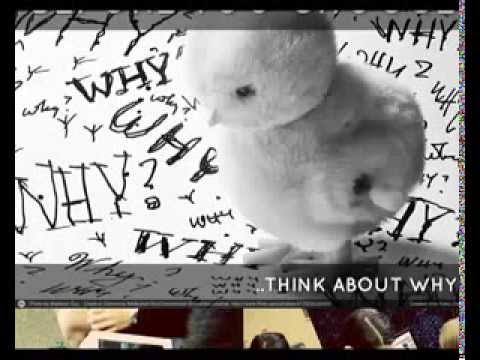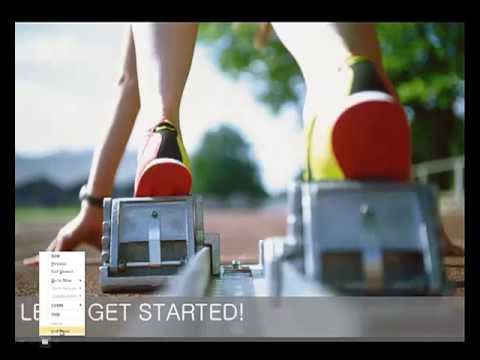 Coming next month….
Profiles of QEP faculty work
Quick Tips return
Twitter chat with the QEP faculty
and more!