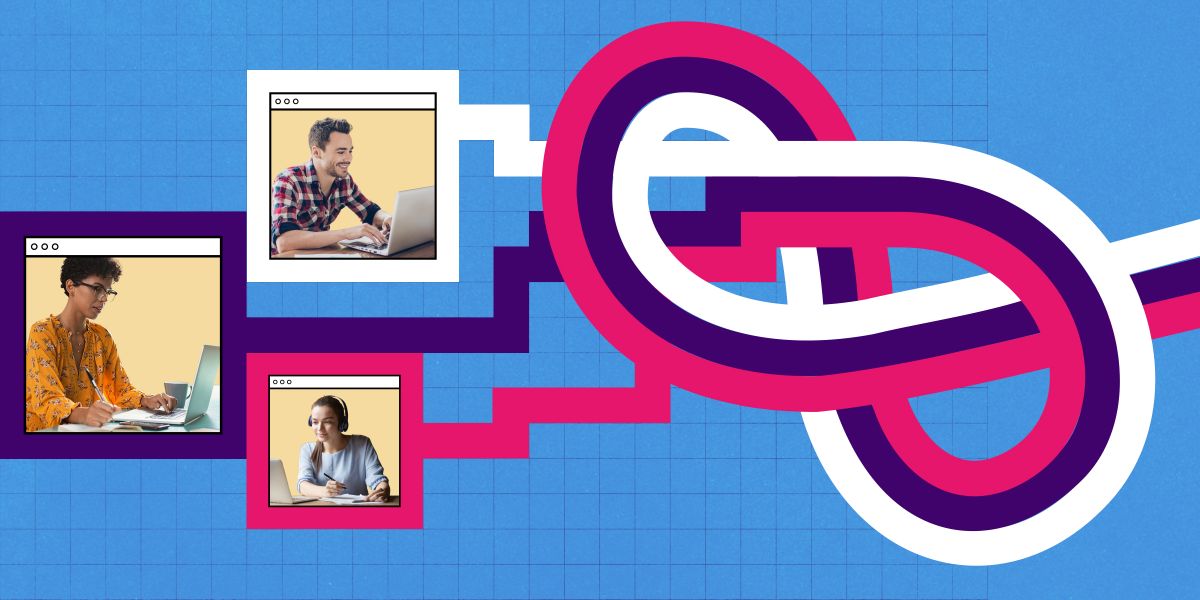 By Jennifer Bland
When teaching in online and hybrid courses, you may find it helpful to think through the framework of Encounter, Engage, and Reflect. How will your students encounter the information you are presenting? How will your students engage with the information they need to learn? How will you have students reflect on their learning?
Encounter
In online and hybrid courses, students may encounter information through outside videos, short instructor-created lectures, readings from the textbook, articles, or case studies. Students could listen to podcasts, complete lab work and experiments, read or create a project, play games or participate in simulations, or read a blog.
Engage
Students could engage with content by participating in a group read on Perusall, completing discussion board or VoiceThread activities, and applying course topics to real-world examples and case studies. Students could have debates in small groups on VoiceThread with assigned perspectives. They could record themselves working out a math or chemistry problem and talking through how they found their solution. Students could create a concept map to show connections between course content or draw pictures to show a process. Maybe you have students working collaboratively on Office 365 documents to brainstorm ideas or topics or create a glossary of terms for the course.
Reflect
How are students going to gauge what they have learned BEFORE the major assignment, test, or essay? How will students reflect on what they have learned and need to work on more before that summative assignment? What formative assignments are you providing in your course?
Are you including end of lecture questions? Are you using exit tickets or end-of-module reflection questions? Could you include a Muddiest Point or a one-minute paper? If you were writing a quiz for this topic or module, what 2 questions would you include? How did ____ go? What can you do to improve next time?
Want to learn more? Listen to the full hour-long webinar recording from the Active Learning in Hybrid and Online Classes session in August 2021 or visit the Columbia CTL Active Learning for Your Online Classroom page. See the CAIFS Active Learning Innovative Course Design page for tools and resources available to you at USC Upstate.
If you would like to learn more about how to use educational technology in your classes, teaching strategies, or course design, contact academicinnovation@uscupstate.edu or book an appointment with a CAIFS team member.